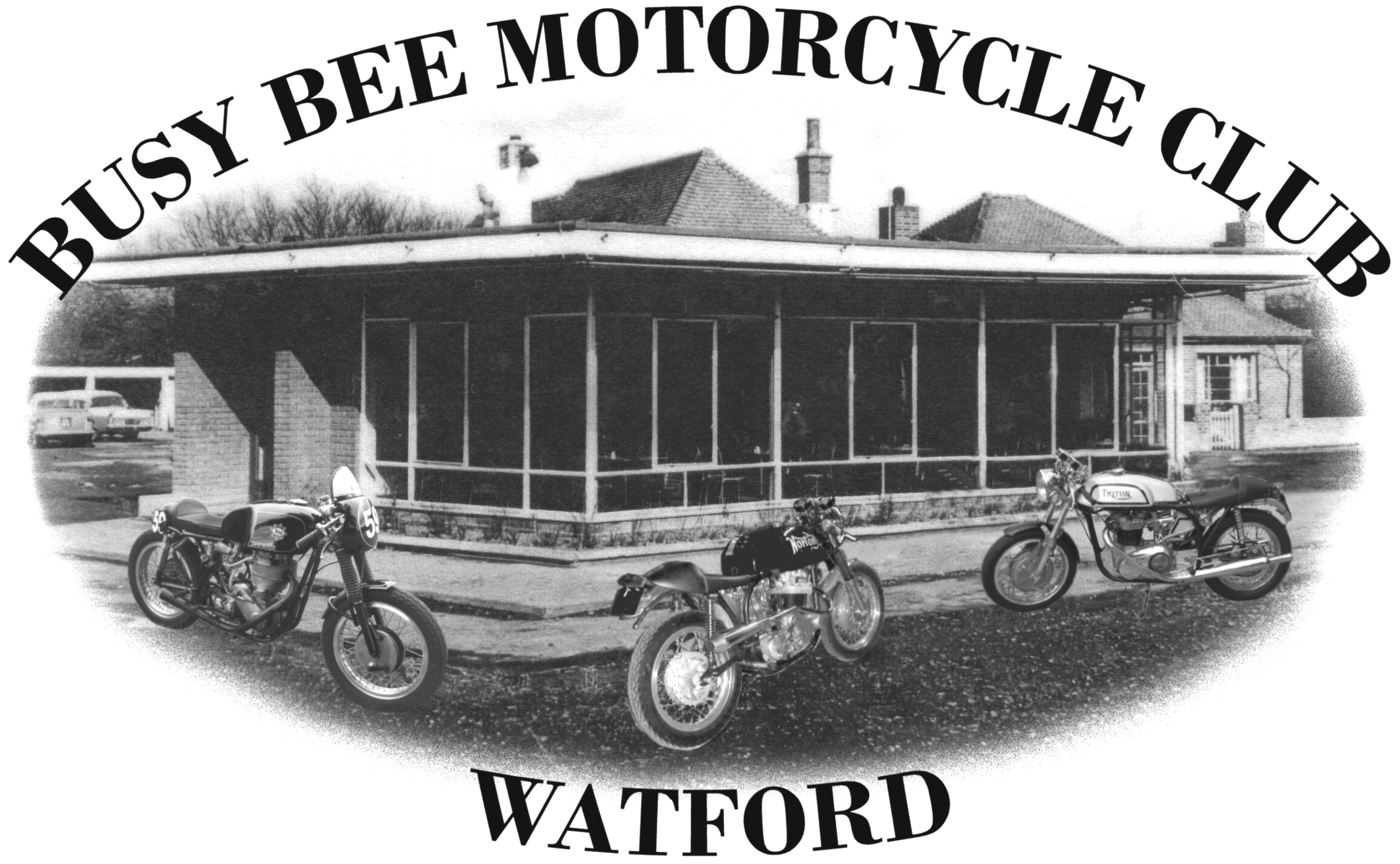 Since 1994
The Busy Bee Motorcycle Club has been in existence since 1994 when the first reunion of the "Coffee bar Cowboys" took place outside a Tile shop in Watford.
Since then the club has grown to a membership of over 100 and meet every Thursday night at "Broadlakes Lodge Social club" in London Colney.
Our riding season kicks-off with the 'Pioneer Run' in March and ends  in December with  the last run to Saratt on the Green. All the club runs are published well in advance on our website under 'Events'.  The runs are to various places from classic bike meets to museums and other places of interest.
It matters not what you ride and so everyone's welcome!